We have more than 40 Radiologists who have qualifications in many countries.
Leadership Team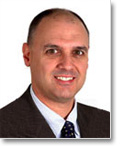 Christopher H. Pozza, M.D. Chief Medical Officer
Dr. Pozza holds his M.D. from the University of Adelaide and after several years of training in surgery he began his career in Radiology, completing his residency at the University of Minnesota. Dr. Pozza undertook fellowships in Cardiovascular and Interventional Radiology, then Neuroradiology. He is Assistant Professor at Case Western Reserve University, Ohio, and a consultant Radiologist at the University Hospital of Cleveland and Queen Elizabeth Hospital, Adelaide, Australia. Dr. Pozza is board certified in Radiology and a Fellow of the Royal Australian and New Zealand College of Radiologists. He is listed on the UK General Medical Register and holds a UK Certificate of Subspecialty Training in Radiology.He is a member of the ACR, RSNA, the Australian and New Zealand Society of Neuroradiology and the American Societies of NeuroRadiology and Pediatric Radiology.
Senior Staff Radiologists
Dr. Kabalane Yammine
American Board of Radiology Medical School: American University of Beirut, NY Residency: Harlem Hospital Center, New York, NY Residency: Allegheny General Hospital, Pittsburgh, PA Fellowship: Interventional Radiology, Inova Alexandria Hospital, Alexandria, VA.
Dr. Kamran Kamal
American Board of Radiology Medical School: Aga Khan University, Karachi, Pakistan Residency: Westchester Medical Centre, Valhalla, NY Fellowship: Hospital of the University of Pennsylvania, Philadelphia, PA, and Temple University Hospital, Philadelphia, PA.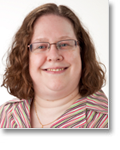 Dr. Sarah Constantine

Dr. Constantine obtained her MBBS from University of Adelaide in 1998 and awarded FRANZCR in 2005. She undertook a fellowship in Perinatal Imaging in 2005 at Women's and Children's Hospital in South Australia. She has a long-standing interest in Dental Imaging and is a member of The International Association of Dentomaxillofacial Radiology. Dr. Constantine provides reporting services for the dental hospitals in SA and Victoria, and participates in the radiology meeting for the world-renowned Craniofacial Unit in Adelaide.

Australia Only